Louie Zamperini, Subject of "Unbroken", Dies at 97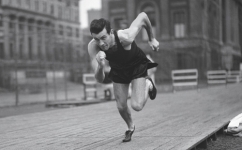 July 03, 2014
His resilience under unspeakable suffering as Japanese POW during World War II more than earned him every moment of this later heroic acclaim.
By Roger Robinson, Runner's World
Louis Zamperini, a 1936 U.S. Olympian at 5000 meters and the subject of the best-selling book Unbroken, has died at age 97 of pneumonia in Los Angeles on Wednesday, July 2.
Born on January 26, 1917, Zamperini was a top American Miler in the vintage era of middle-distance racing before World War II. He then became one of America's most famous wartime heroes after surviving extreme deprivation on a life raft and in captivity under the Japanese. By the end of his long life his story was renown, thanks to Unbroken, by Laura Hillenbrand,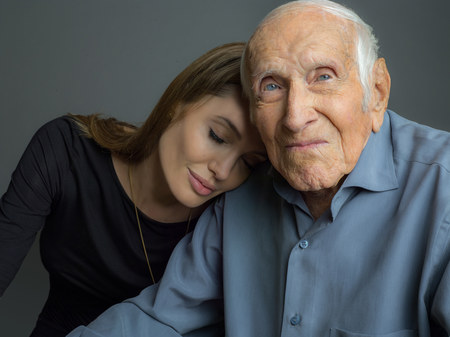 published in 2010. A Hollywood movie based on the book, directed by Angelina Jolie, is scheduled to be released on December 25, 2014.
Zamperini's older brother Peter, himself an excellent high school runner, and some persuasive girls, first induced him to run track at age 15, and in 1934, Louie set the U.S. high school Mile record (4:21.2). It proved an outlet for teenage energies that had previously led him into outbursts of violence and habitual stealing. Part of his problem may have been a sense of being an outsider, as he was born into an immigrant family that moved from New York to Torrance, California, when he was 2, and as a small child he spoke only Italian.
Continue reading at: www.runnersworld.com