Looking for Mile standout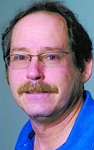 October 20, 2013
Fan has photos and memories to share with 1963 West Virginia Mile state champion Curtis Mason
By Rick Kozlowski, Sports Editor, The Journal
The late local news in the 1960s was preceeded by the announcement, "It's 11 o'clock, do you know where your children are?"
Parents typically answered, "Asleep in bed."
Jim Harrell is trying to find where someone he watched and admired during the 1960s is.
Fifty years later, Harrell just wants to know where Curtis Mason is.
"Back in 1963, we got to see Curtis run," said Harrell, who resides in Middleway after working 35 years at the old 3M plant there.
Harrell called us.
"Do you remember him?" Harrell asked.
Continue reading at: www.journal-news.net