Kyle Merber creates inaugural HOKA ONE ONE Long Island Mile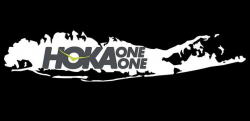 May 09, 2015
First annual event to recruit national class field in hopes of bringing first sub-4 Mile back to Long Island in 17 years
From HOKA ONE ONE Long Island Mile
Premier track & field is returning to Long Island! Thanks to the partnership of Sayville and Smithtown Running Company with HOKA ONE ONE, we are proud to announce the birth of a new event: the HOKA ONE ONE Long Island Mile.
On the evening of Wednesday, September 9, 2015, the world of professional running will head to St. Anthony's High School in Huntington, NY for an event that combines both the community and elite athlete's love for running and racing.
The meet is the brainchild of Kyle Merber, the professional Miler for HOKA ONE ONE and Long Island native, as well as Brendan Barrett, co-founder of the Sayville and Smithtown Running Company. The co-meet directors have big hopes for the event, which they hope will help connect the local high school runners with some of the top 4-lappers in the world.
"Long Island high schools are filled with top-talent, amazing coaches, and competitive meets week in and week out. There are great college teams here, and the island is home to well over a dozen major running clubs. And we want to continue to help build the sport here from a grassroots level in a way that would benefit everyone. There is unbelievable participation on the roads each weekend, and now we want to bring it to the track" said the enthusiastic Merber.
The last major Mile race on Long Island was during the 1998 Goodwill Games at Mitchell Field in Uniondale, NY. That race saw Noureddine Morceli of Algeria clock a 3:53.39 for the Mile, and no race since has been run in under the magical 4-minute barrier.
Brendan Barrett is a native of Sayville, where he was a member of their state championship cross country team in 2000 before heading on to run at Notre Dame collegiately. He hosts the "Sayville Summer Series," which is now entering its 8th year that now sees more 4,000 runners participate in the five races.
Brendan shared his vision, "This is an opportunity for the local die-hard track fans to not only watch a world class field compete in their own backyard, but to race on the same track. It's going to be a fun, festival-like atmosphere aimed to celebrate Long Island running, and the sport at-large."
The meet will only be 2-3 hours long, but with races for runners of all ages and abilities, from a Kids 400m run to a Masters Mile. Whether the goal is to break 10-minutes or 4, there will be heats to make it possible. The meet will then culminate with local-elites, and finally then men and women's professional Mile. Admission for spectators is only $5, and an early purchase comes with a $5 gift card to Sayville and Smithtown Running Company. The event will also be streamed live on RunnerSpace.com for free so fans from across the country can follow the action.
Merber has promised a full field of some of the country's best runners, with the goal of chasing Morceli's Long Island record. His personal record currently stands at 3:54.76 (track), but he hopes there will be a string of guys fighting for it on the final homestretch with packed stands cheering.
"We have spent countless hours talking about what we can do to help the sport grow. And rather than just talking, we decided it was time to do something about it. Thanks to HOKA ONE ONE—It's time to help!"
"HOKA ONE ONE is excited to support the Long Island Mile and Kyle Merber. We truly believe this offers additional opportunity to elite runners and for the community to come together to support the sport of running. We know Kyle will do a phenomenal job on this first-year event and hope it grows into a long-standing tradition," said Jim Van Dine, President of HOKA ONE ONE.
Sign Up: https://runsignup.com/Race/NY/HuntingtonStation/HokaOneOneLongIslandMile
Twitter: @HokaLIMile
Facebook: Facebook.com/HokaOneOneLongIslandMile
Contact/Email:
For Registration/Sponsorship: Brendan@sayvillerunning.com
For Elite Athletes: Kyle.M.Merber@gmail.com
Sayville Running Company: (631) 589-5700
Tickets: https://sayvillerunning.com/item/210807/
Buy now and get a $5 Gift Card to Sayville Running Company
Coverage: www.RunnerSpace.com