Dog-Man Duo Sets New Mile Record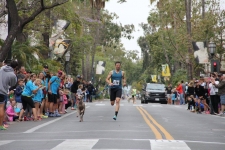 June 09, 2016
"I am sure he could break 4 minutes in the Mile if I was riding on my bike."
By Kit Fox, Runner's World
Fueled with almonds, coffee and Natural Balance pet food, a man and his four-pawed best friend broke the unofficial world record for the human-dog Mile on Sunday in Santa Barbara, California.
A five-year-old Weimaraner, Kaydom, and his 39-year-old owner, Brian Duff, won the State Street Dog Mile presented by Platinum Performance in a blistering 4:13. The previous fastest known time for a human-dog Mile had been 4:15 set at last year's race.
"I was just trying to run as fast as I could to keep up with him," Duff said. "I think I was the one who was holding Kaydom back.
Duff and his wife adopted Kaydom from a rescue shelter three years ago, and the couple has been logging miles with their four-legged running partner ever since.
Continue reading at: www.runnersworld.com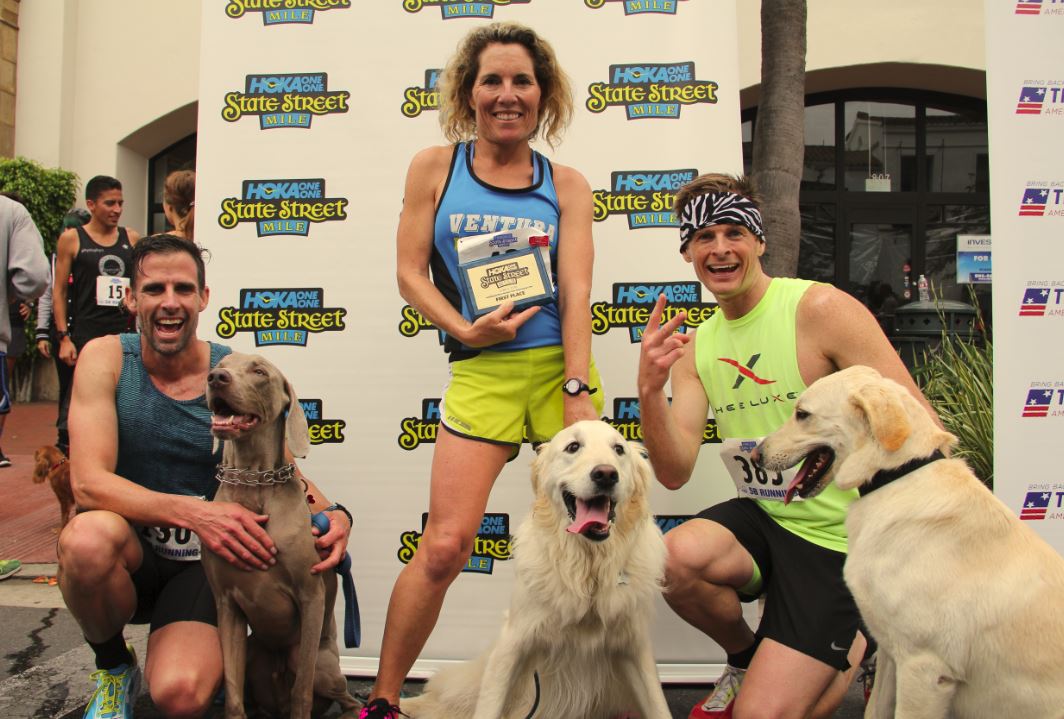 TOP DOGS & HUMANS (l-to-r): Brian Duff & Kaydom, Mary Jones & Nala (first woman / dog) and Geoff Gray & Hank (runner-up) CREDIT: Justine Diaz / EventPRO