More top HS athletes added to adidas Dream Mile, 100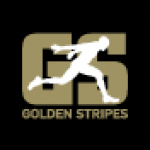 May 16, 2012
Lampron, Malone, Wilson, Efraimson headline Mile
By adidas Grand Prix
NEW YORK - (May 16, 2012) - Josh Lampron and Ben Malone, who own the two fastest 1500-meter times in the nation so far this season, are among top high school athletes added to the fields for the adidas Dream Mile at the adidas Grand Prix on Saturday, June 9, organizers have announced.
Also headlining the Dream Mile roster are Ajee Wilson, the 2011 World Youth Champion at 800 meters, and freshman sensation Alexa Efraimson, the first freshman ever invited to a Dream event.
Lampron, a senior from Mansfield, Mass., last weekend ran 3:45.74 for 1500 meters at a meet in Boston, among the top-20 high school times in U.S. history and the fastest in the nation since 2009. The 2011 national champion in the Mile, Lampron is a three-time state champion and will attend Villanova University in the fall.
Malone, a junior from Hillsdale, N.J., is the 2012 National Indoor Champion at 800 meters and holds U.S. high school indoor records for a junior at 800 meters (1:49.94) and 1000 meters (2:23.56). On Monday, he ran the #2 time in the U.S. at 1500 meters, 3:49.84
Continue reading at adidasgrandprix.com