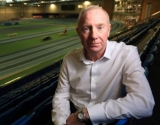 January 29, 2018
Best ever race? "Winning the Commonwealth Games. I'd visualised how the race would go and had dreamed about it a lot. Nobody could beat me."
By Paul Davis, The Star
Peter Elliott had flown out to Seoul in South Korea in 1988 a troubled man as a national newspaper campaigned against his Great...
Read More
comments