Jim Ryun Running Camps Announces 2013 Locations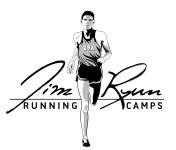 May 28, 2013
Sites include San Diego, CA; Harrisonburg, VA and Greeley, CO; coach Dr. Jack Daniels part of this year's staff
WASHINGTON, D.C. – The Jim Ryun Running Camps has announced that it is expanding to three separate locations this summer. The University of California San Diego camp will take place June 23–28, the Eastern Mennonite University camp in Harrisonburg, VA is set for July 14–19 and the University of Northern Colorado camp in Greeley, CO will be July 28–August 2.
"It's exciting for us to finally get a chance to expand," said Drew Ryun, who has directed the camps for 18 years. "When we first re-launched the camps in 1995, our hope was that we would get the chance to expose the next generation of runners to the career and training philosophy of America's greatest miler."
Originally launched in 1975, the Jim Ryun Running Camps have seen thousands of high school aged runners come through them. Alumni of the camps include U.S. half-marathon record holder Ryan Hall and his wife Sara Hall, 2011 World 1500m champion Jenny Simpson and 2007 NCAA Cross Country champion Josh McDougal among others.
Three-time Olympian and former Mile and 1500m world record holder Jim Ryun is an active participant at each of the camps every summer.
"These camps are definitely a highlight of every year for me," said Ryun. "It's my hope that they will continue to be a vehicle for handing the torch from one generation to the next. My goal is to train the complete runner, mentally, spiritually and physically and I think our camp alumni speak to this camp's success."
Staff and lecturers at this year's Jim Ryun Running Camps will be among others Dr. Jack Daniels, coach and author of the Daniels' Running Formula, Coach Jay Johnson and 2012 Olympic Trials steeplechase finalist David Adams.
For more information, go to: www.RyunRunning.com