The Crown City Mile returns to Coronado for its second year to welcome runners to dash a Mile fast down Orange Avenue as thousands of spectators gather for the 4th of July Independence Day Parade, which directly follows the Crown City Mile. The event is held in conjunction with the Crown City Classic, Coronado's 45th annual 4th of July Run featuring 12K and 5K runs from Tidelands Park. Come out to run a Mile on the point-to-point course and stay for the best 4th of July celebrations on the West Coast.
DIVISIONS: Men / Women / Youth
*9:20am start time subject to change based on 4th of July city schedule
PRIZE MONEY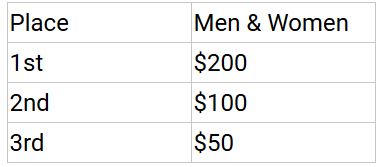 Also, anyone who can break 4 minutes will receive $1000 sub-4 bonus!
New in 2019: Kids Half-Mile for the little ones!
The Crown City Mile is a BBTM Featured Event, showcasing America's best Mile races throughout the year.
2018 Inaugural Crown City Mile Champions
Abrham Tesfamariam (ERI), 4:14, event record
Natasha LaBeaud Anzures (CAN / CA), 5:03, event record
Elite athlete contact, Jamie Monroe, Crown City Classic Director: jamie@easydaysports.com