All Hope is Gone: Brandon Hudgins' Story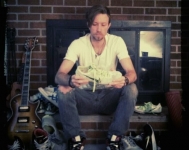 September 04, 2014
If you want something bad enough and have the courage to chase your dreams, you have to be willing to walk through the dark places to get them.
BBTM met Brandon Hudgins at the GNC Live Well Liberty Mile earlier this year, beginning to learn his story. Brandon was diagnosed with Wegener's Granulomatosis, an autoimmune disease, which affects only approximately 10-20 in one million every year. You can learn more about Granulomotosis here. After early career successes, he had to learn how to run all over again and is yet determined to reach his goals, including a sub-4 minute Mile. He ran 4:01.64 in Greenville, SC at the Blue Shoes Mile earlier this year. He competes in the Minnesota Mile this Sunday in Duluth, the sixth and final stop on the 2014 BBTM GP Tour.
By Brandon Hudgins
Brandon Hudgins. As much as I try to fight it, it is who I am!
I'm a runner, a fighter, a survivor, a lover, a hater, a teacher, a coach, an addict, a musician, a big kid and a life liver!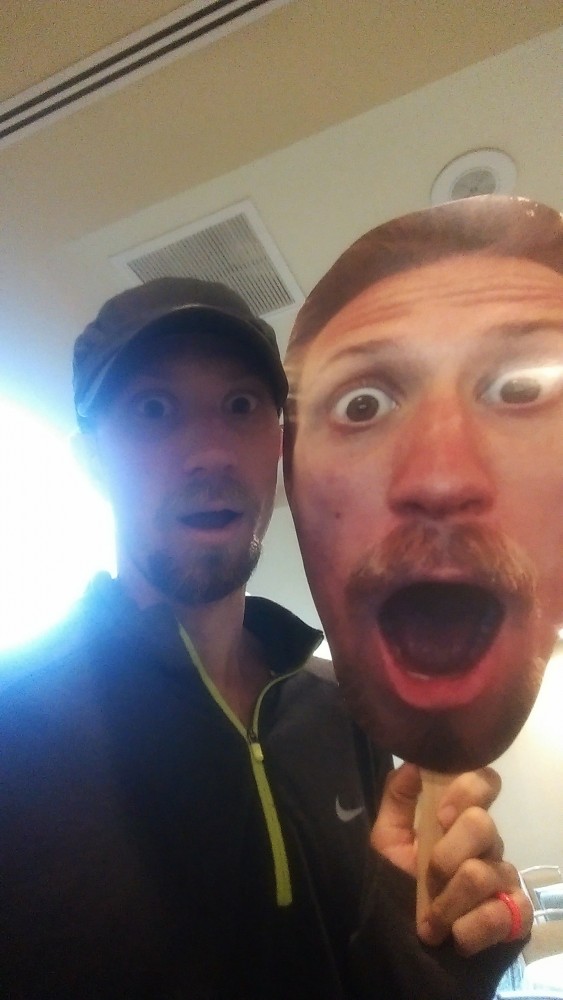 Over the last few years I have tried to quit being all these things at different times. I have quit running twice and given up the sport of Track & Field that I love. I have thrown my stuff away. I have given up on love and shut myself off from the world. I have tried to be a kinder more gentle person who forgives easier. I have wanted to walk away from being a teacher, a nurturer, and a coach. I have tried to give up alcohol and drugs. And I have even used drugs and alcohol to find peace and stop living my roller coaster life.
Through all this growth I have learned that I cannot fight who I am any longer. So why try to be something I am not? I have to do things my way and live by my rules. I have found peace in realizing that I am who I am because of all these things! As cliché as that sounds I've learned that working hard and doing what's right does not guarantee success and that life can be full of incredible highs and incredibly dark lows. So I have taken a seat and buckled in for this roller coaster ride.
My roller coaster ride all started when I was 10 years old. I started running against my own father's wishes who was the track coach at one of the local high schools. My neighbor and also my Dad's assistant coach used to coach the local club Cross-Country team and bugged me to join. With a USATF state meet being held in a few weeks I was relentless in bothering my father to let me run. He didn't think I deserved to since I hadn't practiced. Needless to say my constant nagging led him to take me over to a 1-Mile loop nearby. He told me that if I could run it twice without stopping (the state meet that weekend was just under 2-Miles) that I could race. That was the start of my love of running and also the realization that from day one I have been running to prove people wrong.
I am one of Brandon's first coaches and got him started in running. He is one of the most talented runners I've ever coached. He and I endured some tragic events in the community that bonded us rather than pry us apart. These events also, unbeknown to him at the time, made him stronger for what he would face later in life. I'm a strong believer in a higher power and how we grow stronger through the faith we have and the strength God gives us. God has allowed Brandon to become a champion in defeating his disorder and a champion on the track. Combining both for the greater good, Brandon can now be an inspiration for others as a living testimony as to how determination, faith and the willingness to never accept defeat can make you stronger. - Larry Clark, High School Coach at Northwestern High School in Rock Hill, SC
While competing at Northwestern High School in Rock Hill, South Carolina, I had the wonderful experience of being coached first by former ACC champ Larry Clark, who helped put that fire in the pit of my stomach to want to beat people. I was also coached by my dad, South Carolina Hall of Fame Coach Calvin Hudgins. Under my pops and my last season, Coach Reverend Watson, a Georgia Tech stand out in the 1970's, I had the chance to win a team State Championship title in Cross Country and an individual State Meet title at 1600m.
Being able to coach Brandon during his high school years was truly a lot of fun. He turned out to be the best team leader that I have ever had. His one desire was to run fast and he dragged the rest of the team with him. His senior year he led the boys cross country team to the team state championship and then in the spring he won the 1600 meters at the AAAA State Track Meet. He is the most competitive person that I have ever coached. Simply put, he loves to race and I have loved being a part of it. - Calvin Hudgins, Dad & High School coach
My talent and work gave me the opportunity to continue chasing my dreams at the NCAA Division 1 level at Winthrop University right in Rock Hill. Why I stayed in my home town to continue my running career is beyond me now, but Coach Paxton and I clearly had some sort of connection that I didn't feel with the other coaches. Maybe it was a comfort thing, maybe it was wanting to stay with an underdog mentality at a smaller school. Whatever it was I improved my first two-years going from a 4:16 Miler in high school to a 3:49 1500m and 1:51 800m athlete.
Those first two years of college flew by with moderate success and many failures, but as I prepared myself during my junior season things all changed. Little did I know that my tenacity and determination would soon shift from the track to fighting for my life.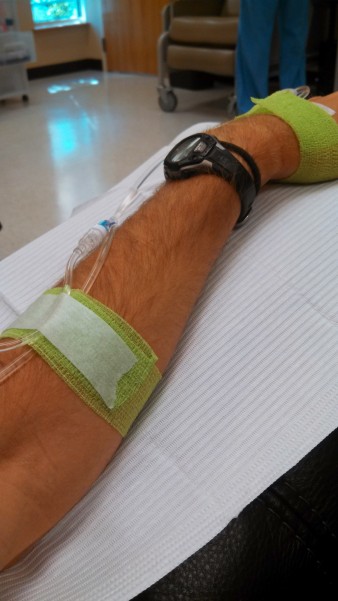 After being absolutely sick and incurable for 6 months during cross-country and track seasons my junior year, I was diagnosed with a super rare autoimmune disease called Wegener's Granulomatosis. Which in one sense became a relief that they had finally found the problem, but it also became a huge burden. This disease is something that will have to be monitored the rest of my life and could possibly leave me short of my life goals.
Once diagnosed I confronted the disease head on. It's the only way I know how to handle things, just like I had my training and racing. I knew it was going to be months of rough treatment with chemotherapy, drugs, and procedures, but I finally had an end goal. I was hell bent to beat it into remission and lace my spikes up once again! My doctor's didn't tell me this at the time, but they seriously doubted that I could make a comeback and race at the the level I had before I was diagnosed. Luckily for me I never asked direct questions or tried to really understand how my life would be impacted. See this is my tragic flaw, I don't do well with people telling me what I can and can't do. Never have and doubt I ever will. It took nearly two years of treatments, doctors appointments, scans, loads of drugs, depression and hard work before I was ready to tackle running again.
Wegener's attacks your small blood vessels in your body, so when I have a flare up running or training is out of the question. My immune system basically attempts to shut down my own organs by causing inflammation in the small blood vessels. If gone unchecked it will eventually stop your heart (until the late 1980s they couldn't stop Wegener's, they could only slow it down, so it was a guaranteed death sentence).
This meant taking my first running steps all over again. I still remember those first few hellashish runs of just trying to make it one minute without stopping. Finally, I went back out to that same loop my Dad had taken me to 12 years earlier and I ran one loop without stopping. I ran 9:42. Immediately after I sat down and cried. My fire wasn't gone. I could run and I was on a mission to compete again.
It is rare for a state champion to stay in the city and attend a university only 300 yds from his house. It is even rarer to have a great Freshman campaign with big PR's at 800m and 1500m. It is very rare that this young man contracts a disease that all but stops him in his tracks late his Sophomore year. No complaints from Brandon. He got healthy, was granted 2 more years eligibility in grad school and most of all…he got Fast! Brandon Hudgins conquered Wegner's Granuloma . Brandon conquered adversity. Now Brandon is trying to conquer the Mile. Don't Doubt Him! - Benjamin Paxton, friend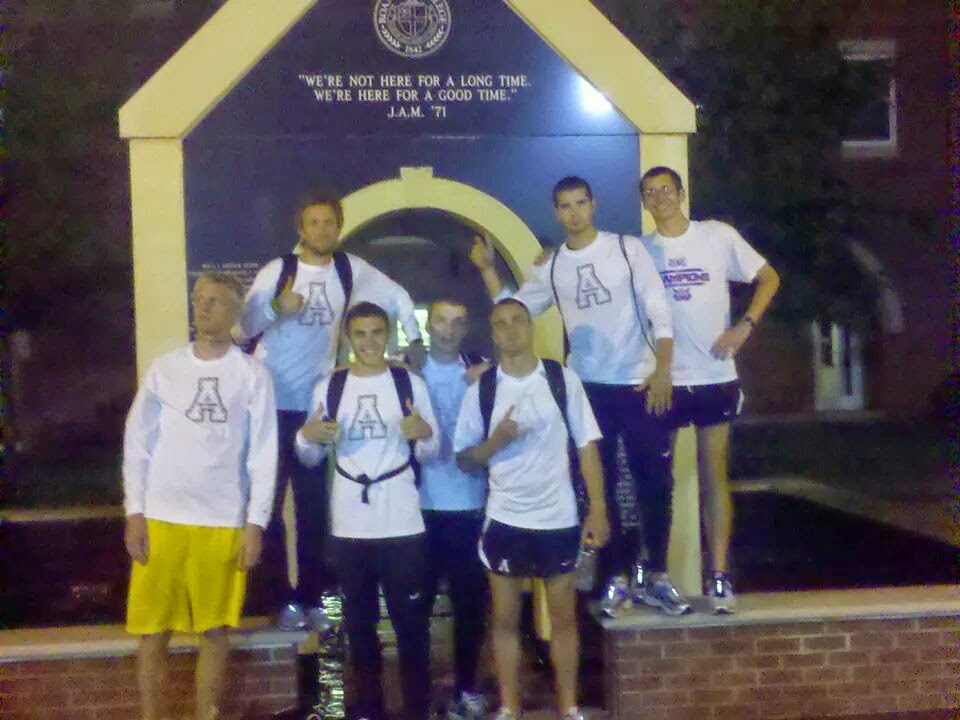 Two years had past since I last wore a school uniform and I had graduated from Winthrop, so I was a bit forgotten. Coach Curcio at Appalachian State (who had recruited me out of high school and was an old mate of Coach Paxton's) gave me a chance and a roster spot. So that first fall of 2009 I trained like an animal uncaged getting dropped on a regular basis in just normal runs but it was a sweet victory to be back on a team. And better yet a team that had confidence in me to be better than ever. By the end of my career in 2011 at App State I had helped win 6 Southern Conference Championships (between track and cross-country) and notched a few individual titles on the track as well as become an NCAA Regional Qualifier at 1500m.
It hard to put in a few sentences what hes been through. I know his first season with us he won the socon 1500 m at home when we put the finishing touches on a triple crown. It was a thrilling come from behind race . His dad summed it up best after the meet. "Two years ago I was carrying him to take a bath because he was so weak and couldn't walk. We didn't know what to expect. And now this." His dad was very happy. After spending a year in Winthrop and experiencing a relapse. He moved back up the mountain and seems to be doing really well. - Mike Curcio, coach at Appalachian State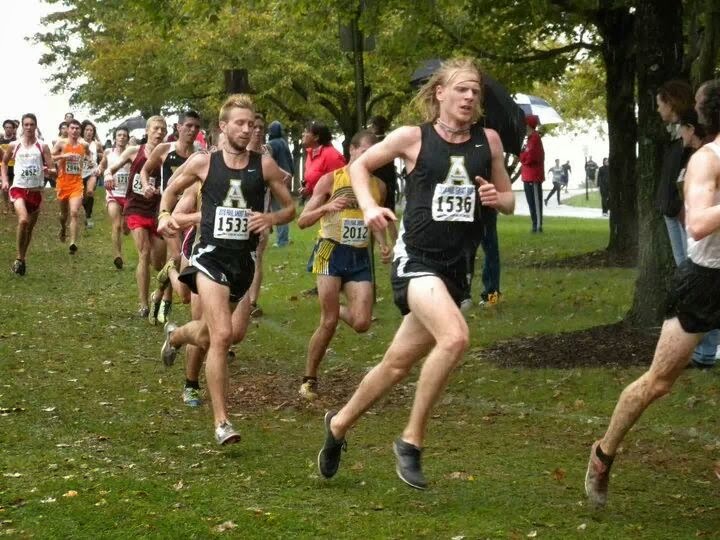 I wish this kind of fairy tale like story had a beautiful ending right now, but the reality of the situation is that it has gotten much darker and much worse. Since finishing my career at App State I have chased my dreams of making Olympic Trials and USA Championships with the desire to spread my form of art as a person as well as my story.
2012 & 2013 have been plagued with relapses of Wegener's, which has given me anxiety, panic attacks and depression. The anxiety can even get to the point that it makes it hard for me to run. One ends up piling on more doctors and more drugs and more chances to slip off that edge of reality and into the dark. It all derives from wanting something so bad to get back out there and knowing what I am capable of if I can just train. That's why twice I have even decided that it all wasn't worth it to me anymore and I gave up the sport. Twice spending 8-10 months training my ass off to get back into racing shape, yet never getting that chance because of something that was completely out of my control took it's toll on me.
I couldn't stay away despite missing eight months of training in two years. There is still this fire raging in the pit of my stomach to chase my dreams! I know I couldn't live with myself in the future if I didn't keep chasing! I have learned that chasing your dreams isn't always going to be easy. At times it still seems impossible. In fact in the sport of Track & Field a lot of it is going to be spent in pain. If you want something bad enough and have the courage to chase your dreams, you have to be willing to walk through the dark places to get them.
I am now working close to 50 hours a week at a Resort in Boone, North Carolina to pay the bills, so that I can travel and chase my dream without the help of a sponsor or agent. Desire breeds dedication. It means lots of runs and workouts alone and either really early or really late. Don't give up on your dreams and don't be afraid if you fall short of your dreams. This allows you to live happily in your journey. That is why I have "All Hope is Gone" tattooed across my chest. Life isn't going to be fair to a lot of people, in fact it's going to drag you down, but if you live the life you want to live, then you can be happy when you die. No amount of hoping, stressing, or worrying will bring you your goals, success, stardom, medals, etc..., so be happy with your journey and live life your way.
"I've had the pleasure of getting to know Brandon over the past few years as a classmate, roommate and eventually as his coach. There isn't another athlete in our sport who has a clearer understanding of the joy and disappointment that comes from long distance running. Brandon is relentless in his pursuit of the 4 minute Mile. Having already overcome a diagnosis and treatment that was supposed to prevent him from ever running again I have absolutely no doubt he'll break the once believed to be unattainable 4 minute barrier as well." James Snyder, friend & coach
All Hope is Gone, Part II HERE.