Fast Fields Finalized for adidas Dream Mile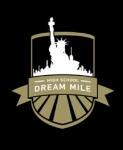 June 05, 2012
Best U.S. high school Milers to race iconic distance in Big Apple; 2010 adidas Dream Mile champion Meyers back for third year
From adidas Grand Prix
NEW YORK – (June 5, 2012) – Maddie Meyers, a senior from Seattle, and the 2010 adidas Dream Mile Champion, will return to Icahn Stadium to compete in the event for the third consecutive year at the adidas Grand Prix meet set for Saturday, June 9, organizers have announced.
Meyers, ranked #4 in the U.S. at 3000 meters, rounds out the field for the Girls' Dream Mile, while the addition of Ahmed Bile to the Boys' Dream Mile. Bile, a senior from Annandale, VA, is a seven-time Virginia 3A State Champion, ranked #10 in the U.S. at 1600 meters (4:08.29). He is the son of Abdi Bile, the 1987 World Champion at 1500 meters.
In the Boys' Dream Mile, athletes represent the five fastest Mile times in the country, while in the Girls' Dream Mile, the athletes bring seven of the fastest eight 1600 meter marks. This year's Dream Mile could be the best one yet.
Fields for the Dream Mile consist of invited top athletes and winners of three qualifying meets in the adidas Golden Stripes series, provided those athletes meet the qualifying times. The first meet, the adidas Meet of Champions, was held on March 24, followed by the Kansas Relays in Lawrence, KS, April 19-21 and the Golden South Classic in Orlando, FL, on May 26. In addition to the opportunity to compete in a world class international track event, athletes in the Dream Mile will also have the chance to receive coaching from Mile legend Jim Ryun.
All of the latest news, photos and additional information on the adidas Grand Prix can be found at adidasgrandprix.com, the event's pages on Facebook at facebook.com/adidasGrandPrix and on Twitter at twitter.com/adidasGrandPrix. When tweeting, use #agpny. For even more coverage on the Dream Mile, go to: adidasgoldenstripes.com
The adidas Dream Mile fields are:
BOYS' DREAM MILE
Ahmed Bile (Annandale, VA), 7-time Virginia 3A State Champion; #10 U.S. 1600m (4:08.29)
Jacob Burcham (Ona, WV), #4 U.S. in Mile; 7th, 2011 World Youth Championships 1500m
Edward Cheserek (Newark, NJ), 2011 U.S. HS XC Champion; HS National Record 5000m indoors
Marcus Dickson (Buckley, WA), #3 U.S. 1600m, #2 U.S. in Mile; State Champion 800m,1600m
Craig Engels (Pfafftown, NC), #4 U.S. 1500m, #3 in Mile; 2012 Penn Relays Mile Champion
Blake Haney (Bakersfield, CA), #7 U.S. 3200m, adidas Meet of Champions winner
Brannon Kidder (Lancaster, OH), 4-time State Champion, #7 U.S. 1600m
Josh Lampron (Mansfield, MA), #1 U.S. 1500m (3:45.74), #5 U.S. in Mile
Ben Malone (Hillsdale, NJ), #2 U.S. 1500m; National Indoor Champion 800m
Bernie Montoya (Yuma, AZ), #1 U.S. 3000m; 7-time State Champion
Craig Nowak (Cypress, TX), #3 U.S. 3000m, #4 U.S. 1600m; State Champion 1600m, 3200m
Brad Nye (Kaysville, UT), #1 U.S. in Mile; 2012 U.S. Indoor Mile Champion
Izaic Yorks (Lakewood, WA), #1 U.S. 1600m; State Champion 800m, 1600m
Futsum Zeinassellasie (Indianapolis, IN), #1 U.S. 3200m; #2 3000m; National XC Runner of Year
GIRLS' DREAM MILE
Allie Cash (Shawnee Mission, KS), Kansas Relays Champion 800m, 1600m; #5 U.S. 1600m
Cami Chapus (Los Angeles, CA), 5th, 2011 World Youth Champs; #3 U.S. 1500m, 1600m
Alexa Efraimson (Camus, WA), #4 U.S. 1600m; a freshman
Erin Finn (West Bloomfield, MI), U.S. HS record holder 5000m indoors
Wesley Frazier (Raleigh, NC), 2011 National HS Champion in Mile 5000m
Nikki Hiltz (Aptos, CA), 2012 California 1600m Champion; 4th, 2011 USA Junior Champs 1500m
Maddie Meyers (Seattle, WA), #4 U.S. 3000m, 2010 Dream Mile Champion
Amy-Eloise Neale (Snohomish, WA), 6-time State Champion
Alexis Panisse (Bayside, NY), U.S. top 5 in 800m, 1600m and 2000m Steeplechase
Angel Piccirillo (Homer Center, PA), #1 in U.S. 1600m; #2 in Mile; 7-time State Champion
Haley Pierce (Wilmington, DE), # 2 in U.S. 1600m; 15-time State Champion
Paige Rice (Portland, OR), #5 U.S. 1500m; Cross Country State Champion
Lily Williams (Tallahassee, FL), #3 in U.S. Mile; 800m, 1600m, 3200m State Champion
In its eighth year as one of the premier track-and-field events in the world, the adidas Grand Prix, at Icahn Stadium on Randall's Island, will feature athletes from 42 countries and 72 Olympic or World Championships medalists, 40 of whom are Olympic gold medalists and/or World Champions. Tickets are available at adidasgrandprix.com or by calling 1-877-849-8722.